The essence, and the challenge, of structural engineering is nearly always to design buildings to be stable, stiff and durable under all their imposed conditions while using the fewest resources possible. By using a multidisciplinary approach, aei progetti is not only able to provide its clients with high performance structures but can also create designs that ensure elegant solutions aligned with the architects vision and, at the same time, cost and time efficiency. The use of innovative materials, such as high-strength concrete and carbon fibre, or innovative techniques, such as in-situ post-tensioning for concrete, steel and wooden elements, combined with the analysis of every single detail from materials, allow aei progetti to deliver original and optimized solutions.
As aei progetti is based in one of the most earthquake-prone countries, we have significantly developed earthquake engineering since the company was founded. Earthquake engineering is a wide field that encompasses a broad range of specialist skills, ranging from geology, seismology, geotechnical and structural engineering to risk analysis. Thanks to its continuous study of all the most important international researches and seismic codes of practice, a collaborative cooperation with universities and participation in post-earthquake field missions, aei progetti is able to properly answer to the rapidly changing and demanding field of seismic engineering.
Our multidisciplinary and integrated engineering approach include geotechnical specialists who, from the earliest stages of the project, work closely with external teams involved in geology, hydrogeology and environment, to design structures in the ground. aei progetti offers expertise in advanced ground investigation techniques as well as a complete range of geotechnical design options for all foundation types, basements, retaining walls, tunnels, and bridges. We develop solutions to improve soil mechanical characteristics through jet-grouting, vibro-replacement (stone columns) and dynamic replacement systems and we are often involved in the design of temporary works, dewatering, instrumentation and monitoring. Advanced finite element analysis and monitoring systems enable us to analyze ground movements in order to minimize the interferences with other buildings when we work in close proximity with them.
Wind loading is an important or dominant factor in the design of many structures, such as tall buildings and long-span structures. Gianni Bartoli, one of the founder partners, is professor of Theory of Structures at the University of Florence and is an internationally recognized wind engineering expert. aei progetti is then able to provide advanced wind engineering, design and consulting services to architects, contractors, developers and building owners, giving them specifications, supervisions, interpretation and analysis for a full range of wind tunnel studies. Wind loads on claddings, if not carefully estimated, may significantly affect the structural costs. Wind tunnel surface pressure measurements, combined with design skills and wind knowledge, allow us to provide a focused, quality answer.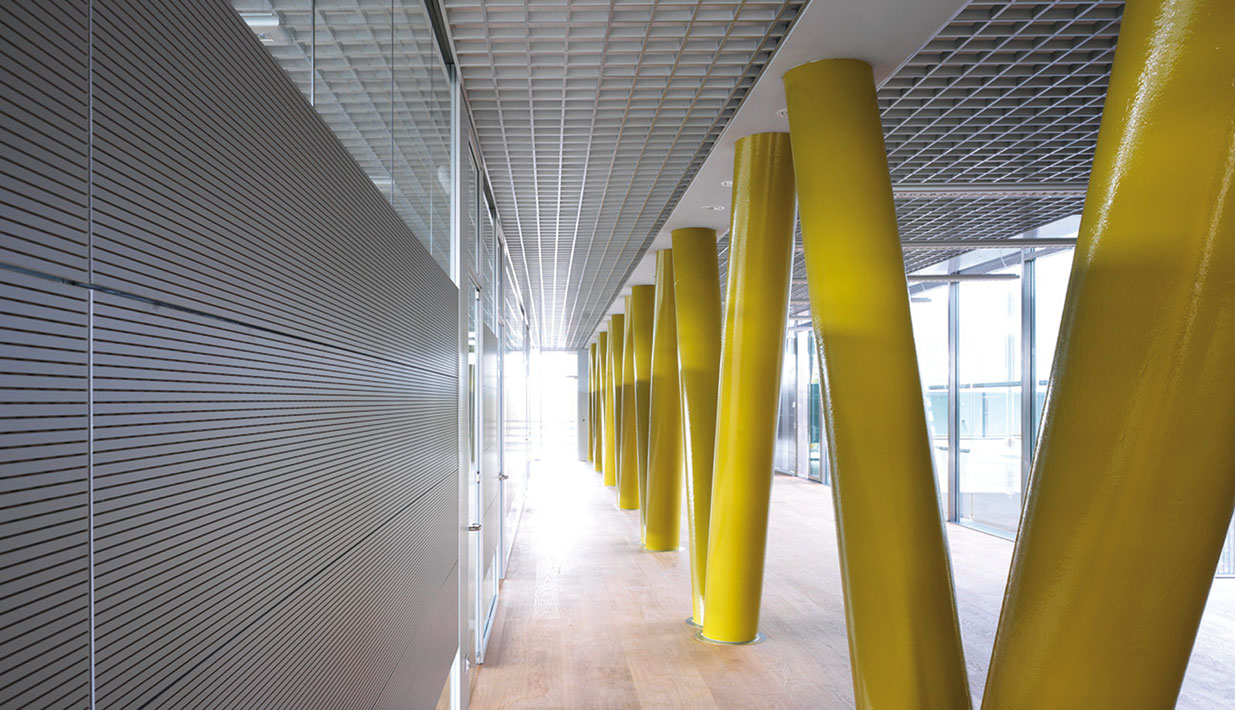 aei progetti recently moved into the area of building physics and sustainability, providing clients and architects at the earliest stages of the design process with a range of strategies for design buildings: sustainable materials, energy and resource conserving, low or neutral carbon, self-sufficiency by collecting and reusing water and sustainability during construction phase, complying with national and international green building accreditations CasaClima and BREEAM.
In aei progetti, fire engineering is a fundamental part of multidisciplinary design for a wide variety of buildings and infrastructure. The knowledge of fire science and fire safety design, combined with advanced computer modelling, a performance-based approach to fire safety (FSE – Fire Safety Engineering) with its increased reliability thanks to the Computational Fluid Dynamics progress and an understanding of fire risk assessment are fundamental to improve the design quality of complex structural and infrastructure projects ensuring significant cost savings.
A multidisciplinary and integrated approach lead aei progetti to develop an extensive knowledge of a wide range of architectural components, all of them referable to construction technology, enabling us to provide construction advices, consulting services and design to architects, contractors, developers and building owners. We are mainly involved in façades design and in the construction phase of architecture and interior design where our skills of both traditional and innovative construction practices allow to develop fully detailed design ensuring quality and respecting time and costs.